Animations
Jump Jam
BRIEF: To replace an old website with a new one that would showcase the children using the Jump Jam programme, could be maintained in-house by the client, and that would include many features including password-protected pages and on-line competition entry forms.
SOLUTION: We built an easy to administer system, full of videos, slideshows and music as well as rich in features, and we did it for not much more than the cost of adding an on-line entry system on the old website.
OUTCOME: A happy client, jumping for joy.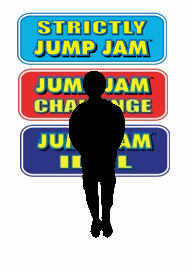 Filed under Animations, CMS websites, Optimization, Slideshows
International Buskers Festival in Auckland
BRIEF: To build a website as a content management system that reflects the "busker festival vibe" and maintains consistency with existing brochures and other marketing material.
SOLUTION: We developed a site featuring an automated slideshow, images, profiles, festival programmes and animations, presented in colourful jagged picture boxes consistent with the festival brochure.
OUTCOME: An original, funky-looking website that is far easier and more economic to administer than its predecessor.

Filed under Animations, CMS websites, Slideshows
Rocket Science
BRIEF: To replace an existing site with a content management system incorporating most of the original design concepts, but reconfigured for search engine optimisation and for site maintenance flexibility.
SOLUTION: We structured the new site with many additional pages, created a subtle animation to liven it up, and utilised widgets, custom fields and free WordPress plug-ins to provide the required functionality.
OUTCOME: A website that is now easily updated in-house and that enjoys top search rankings for most of its keywords and phrases.


Filed under Animations, CMS websites, Optimization
|